Are you being billed fairly by your Merchant Service Provider?
Download your FREE self-assessment about unethical billing.
A dishonest provider can be hard to spot.
Merchant service providers often tack on hidden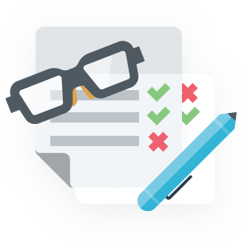 processing fees to profit off their customers. However, with a little bit of know-how and a better understanding of the fair pricing you deserve, you can better negotiate with your provider.
Download the PayJunction 20-Point Merchant Service Provider Assessment to see if your business is a victim of unethical billing. With this free industry information, you'll be equipped to advocate for your business and remove unfair processing fees from your merchant statements.
We provide real examples of what these fees might look like in your statements.